1
Make the most of your visit
Wild Nephin National Park is the third largest national park in Ireland, so it's a good idea to find your bearings in the visitor centre which has great interpretative exhibitions of the landscape and the unique habitats and species throughout the park. Find out about the park's exceptional wildlife with red deer, otters, mountain hares and rare birdlife including golden plover and merlin.
Plan your day in the family-run Ginger and Wild Café over coffee and cake as you marvel at the lovely views of Achill Island and the wild Atlantic coastline. Many visitors like to start with the 2km Tóchar Daithí Bán Trail which has unrivalled views of the Nephin Beg Mountains but there's endless other trails to explore for all levels of walkers.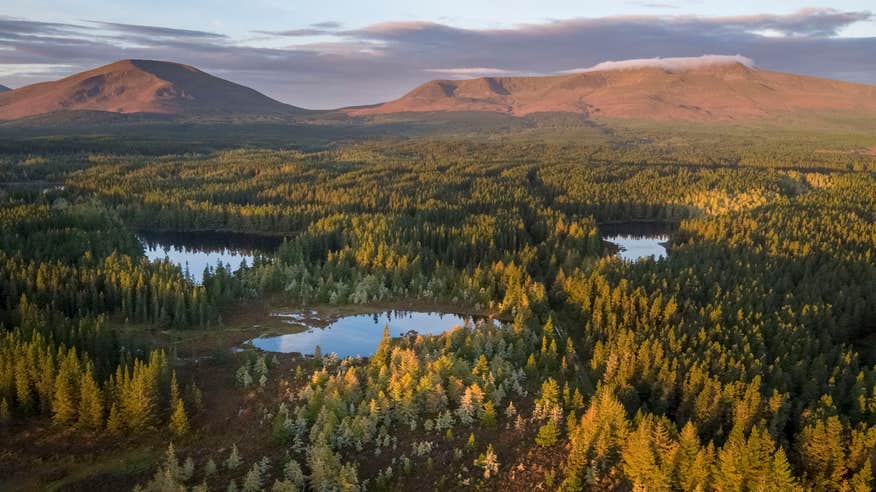 2
Claggan Mountain Coastal Trail
Wild Nephin National Park is the only one of Ireland's six national parks that stretches all the way to the sea. The Claggan Mountain Coastal Trail is a gentle 1km boardwalk route across the bog, it's perfect for families with the promise of a really memorable route back along the shore. Gaze across to Achill Island and spy long-legged wading birds, otters and even seals as you embrace the trail's wild charm.
3
Letterkeen's Walking Loops
Experienced hikers can lace up their boots for the Letterkeen Looped Walks, with three colour-coded routes from 6km to 12km. Feel the crunch of the forest floor underfoot in the leafy woods, and discover babbling rivers, beautiful bogland and lush, open mountain slopes. Don't forget your rain gear and make sure your phone is fully charged – you'll be out all day.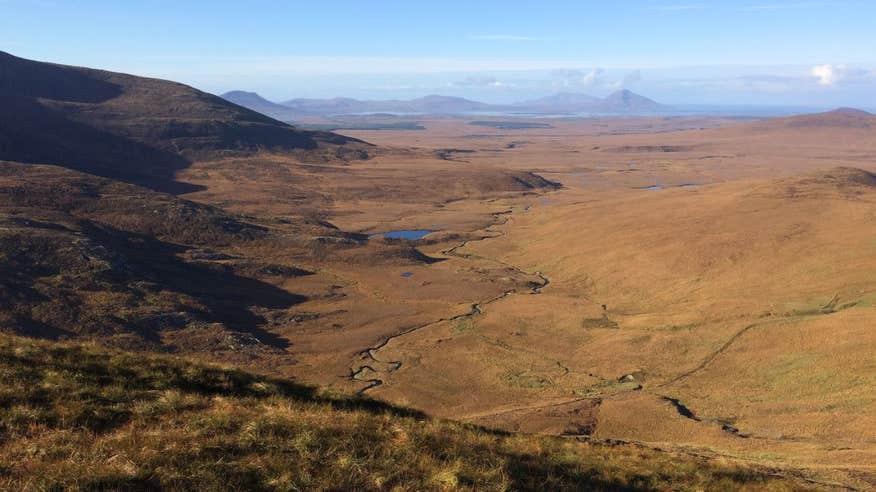 4

Bangor Trail and Wild Camping
For really serious hikers, the Bangor Trail is a 12-hour walk over wet, exposed and rough ground. Those who take the challenge will follow a 16th century route nudging the foot of Slieve Carr along the Nephin Beg mountain range. Prepare to hop streams and cross gullies and expect a trail that varies from rock to dirt to bog – this is the truest experience of Irish wilderness. 
It's a hefty 40km walk from Bangor to Newport, but the first half is largely on road. You can do your feet a favour and start at Letterkeen, leaving you with 26km to travel. If you opt for the longer trail you can wild camp overnight in the park. Organise a National Park camping permit if you have more than ten in your group or plan to light a campfire.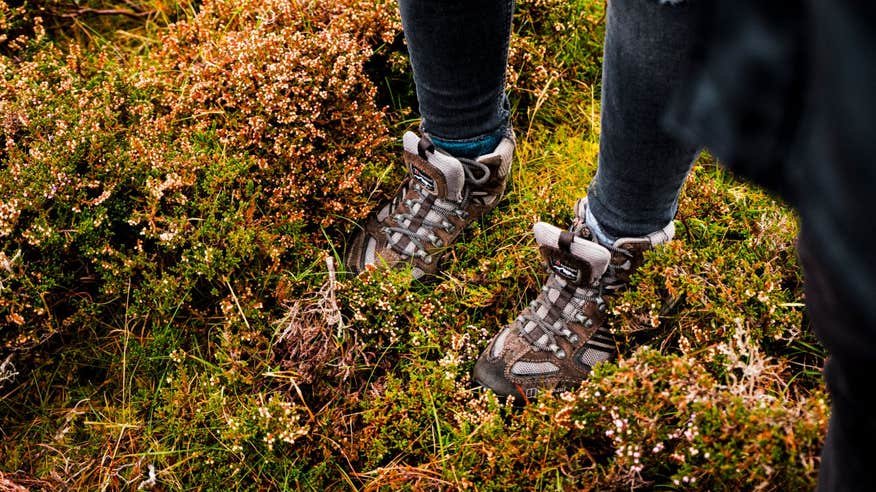 5

Mayo's Dark Sky Park
Ballycroy is Ireland's first International Dark Sky Park, showcasing some of the darkest, most pristine skies in the world from three easily accessible viewing points. On a clear night you can marvel at an astounding 4,500+ shining stars with the naked eye. Go on the right night and see the Milky Way, meteor showers and possibly other planets from any of the three 'Gold Tier' Dark Sky viewing points. You won't forget an evening spent stargazing in these epic surroundings in a hurry.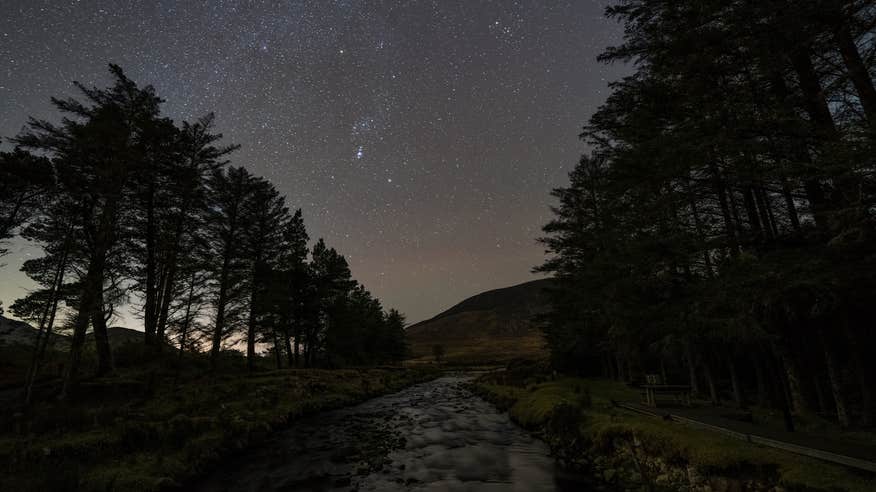 Make memories in Mayo's great outdoors
With nothing behind and everything ahead, you'll experience Mayo – and Ireland too – with a new appreciation at Wild Nephin National Park. Check out our Mayo destination page for invigorating hike inspiration and outdoor adventures, now is the time to plan your visit.